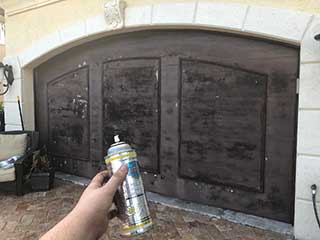 Nowadays, the materials used for the construction of garage doors are durable. Consumers have the choice of getting resistant composite or zinc coated materials so that they will last longer. Cost effective maintenance doors still need maintenance. With the right repair parts and openers ordered by our company when it's time to replace the existing ones, you will have a strong system to rely on but that doesn't rule out the need to maintain it regularly. In fact, annual garage door maintenance helps these systems operate properly, rarely cause problems and operate with safety. Our team can assist you every time you want to check out the reasons for loud noises or when you simply want to service the door so that you can have some peace of mind.
Need to Maintain Your Garage Door or Gate? Call Us
Routine services are preventive. They are nothing like garage door repair services, which aim at fixing sudden issues. With maintenance, issues can be prevented since the core of the task is for our experts to check every single part, test the force and travel limit of the door, fix the sensors and dented tracks, make adjustments, make sure the rollers are fitted inside the track and travel upwards and downwards smoothly, and lubricate all steel components. Lubrication maintenance is actually essential since it helps steel parts move smoothly and without making noise. This happens because lubricants form a thick layer around the material which also acts as a protective layer against corrosion. In other words, lubricants help garage door and gate parts last longer.
From garage door springs, cables and pulleys to hinges, rollers, tracks and weather strips, all parts are important for the good insulation and performance of the door. For these reasons, our professionals inspect all of them and fix them according to their current needs. Some might need to be fastened tighter while some other parts might need adjustment. If our technicians find worn parts, they inform the customer accordingly so that the damaged components will be replaced in due time.
How Do We Look After Your Garage Door?
Looking, listening, testing and inspecting all components from a closer range, is how we can best describe our actions during garage door maintenance. One of our first priorities is to check and repair the opener. The sensors are inspected first since they are mounted on the lowest parts of the door and are easily kicked or pushed by homeowners. By testing the reverse system, the wires and the photo eyes, fixing the force and travel limit of the door, testing its balance and checking the opener control panel and the clicker, our professionals make sure the door operates safely.
Send us a note if you are interested in our maintenance service or want to know more!
Let our team take care of it for you!

Garage Door Out of Track

Garage Door Remote Clickers

Garage Door Tune Up Services

Broken Spring Replacement & Repair