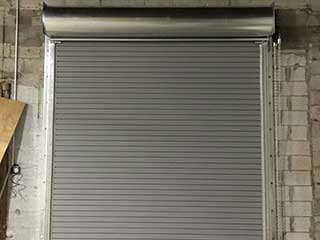 The basics behind a rollup garage door are simple. Several panels are mounted atop each other and fitted into a pair of rails. The garage door opener utilizes a chain, belt, or screw drive to move the door up and down as needed. When you choose a rollup garage door you'll be able to buy a standard, affordable version or upgrade and buy a high quality, custom door that says something about you and your home. The choice is yours, and the options are almost limitless. Either way, professional installation only takes a few hours to complete.
Rollup Garage Door Maintenance – Once You've Got It Installed
you'll still want to ensure that you do what you can to prevent damage. Calling a professional to regularly maintain your rollup garage door is a good idea and they'll charge a very small fee to complete tasks like adjusting spring tension, lubricating chains, inspecting the door opener motor, replacing damaged seals, repairing faulty sensors, and more.
Rollup Garage Door Repair
Even the best doors that receive the best maintenance may still have a problem from time to time, and a good rollup garage door company can help you with any issue that may arise. Whether it's a broken spring or a snapped chain, you'll be able to get the repair you need quickly since most companies offer emergency repair services any time, day or night.
A rollup garage door is a common fixture on homes in the area, and it's so common that it usually isn't thought about until the door stops working. No matter the situation, a professional garage door company will be able to help you overcome it. If you need garage door services, call our team to get the help you need.